Complete Guide on Media Buying in 2021
Make your media planning with a good agency
Find my agency
In today's digital and hyper-connected world, the media have become an essential part of companies in all sectors of activity. They ensure their viability and development, enable them to broaden their brand awareness and increase their visibility or conversion rate. Maintaining marketing activities and sharing them through media content is of vital importance for a company. In order to maintain a regular media presence, but also with a view to boosting the company's various marketing objectives, it is essential to think about media planning.
Sortlist helps you find your agency in media planning in a few minutes.
What is media planning?
Before publishing or broadcasting content on the media, a company must first define how, when, why and where to share information. The answer to these questions will be achieved through the establishment of a media plan. It is the media planner who takes care of this task.
Media planning is also called media planning strategy. It is the set of processes to determine which content will be shared on which media, when and via which medium. This mission is carried out according to precise plans and criteria.
What is the difference between a media strategy and media planning?
Often there is confusion between media strategy and media planning. Although both are part of the communication strategy, they are completely different.
The media strategy
This is the process whose main objective is to define all the actions necessary for the smooth running of the communication and the transmission of the message. The communication strategy includes several points including :
Market analysis.
Definition of objectives.
Choice of the target audience.
Implementation of the communication axis.
Establishing the campaign budget.
Note that the media strategy is more or less the equivalent of the communication plan.
Media planning
The media planning takes place after the media strategy has been developed. The planning of media content is only possible once everything is in place and validated.
For an efficient use of media in corporate life, media planning must be carried out. You can entrust this task to one of Sortlist's media agencies, who have carried out the media campaigns for the Paris Air Show or the Wines of Provence, or have carried out the press relations actions for large structures.
A little reminder: what is the media?
If you look up the definition of media in an encyclopedia, Larousse defines the term as follows: "A process allowing the distribution, broadcasting or communication of works, documents, or sound or audiovisual messages (press, cinema, poster, radio and television broadcasting, videography, cable television, telematics, telecommunications). The medium is therefore the support that ensures the transfer of information to a group or individual from one point to another. It thus enables communication at a distance. Note that there is both media and non-media communication.
What are the different media channels?
Traditional media
Also known as "mass media", the traditional media aim to transmit the message to a very wide audience. They are :
Print media and magazines.
The radio.
Television.
Out-of-home advertising.
The web media
The web media came into being with the advent of the Internet. They have now invaded our daily newspapers and are gaining the upper hand over traditional media. Their particularity? They are entirely in digital form. They are:
The online press.
Social media (blog, forum, social networks, etc.).
What is off-media communication?
It's when marketing is done without the intermediary of the media. Here are a few examples:
Events: trade shows, conferences, training, street marketing, etc.
Promotions.
Sponsorship, patronage and sponsorship.
Press relations.
Emailing campaigns and newsletters.
Web site.
Mobile applications.
Trust Sortlist to find the best agency in media planning.
Why do media planning?
There are several advantages to media planning within your company. This process is generally used for marketing purposes and is mainly used in the context of advertising campaigns. In fact, the careful development of a media plan allows you to carry out the advertising campaign, because it allows you to make the best choices to achieve your objectives. What are the other advantages of a media planning?
Knowledge of the public
Choosing the target audience is one of the main steps during the development of your company's communication plan. It is also an essential step during the definition of your media plan.
Study your target audience closely so that you have more accurate data about your consumers. This is an effective way to fill in the schedule of your advertising campaign and write your future media content.
Anticipation in the face of competition
When drawing up a media plan, you will be required to carry out a competitive watch. This requires gathering information about your competitors' latest media publications: message conveyed in a television ad, information shared on social networks, photo used on billboards, etc.
This will allow you to propose ideas that your competitors have not yet thought of. It is a good way to get ahead of them and thus increase your company's notoriety.
Keep up to date with the latest media trends in the market
Media trends often change, depending on current events and the national or international context. The implementation of the media plan will be based on these. You must therefore stay abreast of current events to know on which channel and on which type of medium the communication is being made at a given time.
If you publish media content related to recent media news that has caused a sensation, you will attract more worlds by creating a buzz marketing or viral marketing. This is a great strategy that will multiply visitors to your website or social networks and boost your marketing objectives.
Better knowledge of your company's media activity
With a media plan, you will know how to manage the media life of your company. Indeed, the media planning allows you to obtain an analysis of the favourable moments for an effective diffusion on the media. This strategy will help you to make the best decisions concerning the communication hours, the broadcasting supports adapted to your target and to propose the most striking messages.
A well-defined budget for media dissemination
The media plan will allow you to determine all possible alternatives for talking about your media campaign. With a media plan, you will decide whether you will disseminate your information in newspapers, on TV, radio, social media or all media combined.
Each media platform has its own distribution price. Today, it seems that broadcasting content on web media remains the most interesting because of their excellent results, which however do not cost so much.
Thanks to an agency found on Sortlist, take advantage of all these benefits of media planning.
How to make a good media plan?
The definition of the media plan is based on the implementation of the marketing strategy and the elaboration of the communication plan. You will have to go through several steps before you get a media schedule that will perfectly meet your expectations.
Market research
The actions carried out during this process are: the study of market trends and the definition of potential customers.
Keeping abreast of the latest trends will help you know what the next campaign should be and how to carry it out.
Once the project is defined, you will be able to define the personality of your consumers. What will their age range be? Their gender? Their geographical location? Their standard of living? Etc. All of these criteria will help guide the next steps.
Definition of objectives
Knowing what the purpose of the media plan will be helps to better prepare the communication strategy and establish the release schedule. Your objective must respect the SMART method: Specific, Measurable, Attainable, Realistic and Time-based. Some examples of possible objectives are as follows:
Improvement of brand awareness.
Development of media presence.
Multiplication of visitors to the website.
Promotion of a product.
Presentation of a new product.
Community development.
Exchange between members of the community.
Lead acquisition.
The objectives of a media plan are therefore not necessarily of a marketing nature. They can be playful, participative, etc.
Thinking about the message to be conveyed
This step is only possible once the target and objectives have been defined. This is the time to propose texts or stagings of the message you wish to convey. Several proposals will be needed, so that the project manager can make the best choices.
Choice of media and supports
Decision-making will depend on the criteria identified during the definition of the target and the message to be conveyed.
Choice of media
Radio
It is the ideal medium for short marketing messages. The information will be issued through classified ads or flashes between broadcasts. By broadcasting on the radio, you will reach a wide audience and target mostly middle-class people. You also have the possibility to broadcast several different messages at different times. The radio allows for long range broadcasting at an interesting cost.
Television
A television campaign is likely to be broadcast to a very large audience. Television is ideal if you want to arouse emotion in your clients because you will use visual and auditory content. Of all media, TV is still the most convenient for conveying a message, as it is accessible to most households. It is also effective because it allows the broadcasting of mixed messages of a certain duration at different times of your choice.
Display
Relatively few companies opt for OOH because of the limited possibilities it offers. For the message on the sign to be properly conveyed, it must be in a location that can be easily seen by potential customers. The display has limited space for the message. It should therefore be clear and concise, but punchy. This medium also remains less appreciated, as it only targets people who can read and understand the language of the message, whereas the cost of broadcasting is quite expensive.
Press
The press is a powerful medium for communication in the business world. Getting your message in the newspaper or a magazine means giving the maximum amount of information to the public. Indeed, the press makes it possible to write very detailed messages. The small problem with this medium is that it requires public literacy.
Choice of media
The media is the tool/means that will be used to contain the message to be conveyed. Here again, several criteria must be taken into account when choosing the most suitable medium for communication.
Sound
More specifically, this is audio recording. The sound is intended for radio broadcasting.
Images and photos
A message with a visual medium is more impactful than a message without. Customers are indeed more responsive to the visual than to the textual. Images and photos are ideal for social media and displays.
Videos
This may be a filmed interview or a video conference. Just like images, video helps you achieve your goal because it makes customers more responsive. Compared to other media, video is the most expensive. But in view of the possible results, it's worth it.
Podcasts
If you search in a Larousse encyclopedia, you will find the following definition of a podcast: "A radio or television program that an Internet user can download and transfer to a digital music player; corresponding file".
In reality, the podcast is much more than that. Not necessarily a TV or radio show, it's a video or audio recording that you can download at any time and watch or listen to when you're free. You will find many podcasts to download on Google.
Performance measurement
Once your media plan has been implemented, you need to evaluate the results. Was your media plan effective? Did you reach your goal or not? What was the result? Did you encounter any problems during the implementation of the media plan? The answers to these questions will enable you to modify your next media plan if the one you have already made has not produced convincing results; or, on the contrary, to maintain the plan already established or to improve its criteria.
What is media buying?
Media broadcasting has a cost. In other words, you have to pay the media to get your message out. It's called a media buy.
This action is useful to be able to meet and exceed the objectives. You can buy both traditional and web media. The campaign is disseminated via videos and posters on traditional media. As for web media, there are specific platforms for the stages of marketing campaigns, such as Google Adwords, Google My Business or Google Analytics for Google and Facebook Ads for Facebook.
Negotiating the purchase of media space well
Before negotiating with the media of your choice, your communication planning must have been fine-tuned in every detail and your objectives well defined. It is the marketing campaign manager who negotiates with the media.
It will be necessary to identify the media corresponding to your target audience and your objectives. The manager will contact the selected media and proceed with the quote and negotiation of the cost of broadcasting. Exchanges will need to be archived, in case you need them in the future. This will save you time for future media purchases. To close a good deal, keep the budget in mind and have your media plan nearby so you don't forget any details. As dates will be discussed during the exchange, also have a small calendar handy.
The price of the media varies according to the channel and medium of communication. Social networks, radio, press and magazines are the media that offer the best value for money. The cost of broadcasting on television and printing on displays is quite expensive.
Tip: when you are bargaining, ask what is the small additional action, such as a bonus, that the media is able to offer you if you entrust your campaign to them.
Check media purchases
Once the manager has signed an agreement, make sure that the media buy is in line with the planned media plan. You must therefore check that the message is actually broadcast or published at the agreed time. Also monitor the evolution of your media planning: is the marketing strategy effective? Are the objectives being met? Are there any adjustments to be made in the plans? Etc. This will allow the media plan to be modified if necessary.
If you plan to purchase media space for your campaign, Sortlist works with the best media agencies around the world. Just visit our platform to see your future partner.
How to integrate social networks into a media plan?
Big brand or small company, all activities are nowadays present on social networks. Offering content on these platforms is therefore of great importance. To do this, it is necessary to proceed to the proper establishment of the marketing plan on social networks. Social media planning is quite similar to the media plan for traditional media: study of the target, definition of the objectives, establishment of the message, etc. In addition to that, you need to proceed with a social network audit and the improvement of your company's social accounts in order to reach your goal. All these criteria allow you to create powerful marketing content. It is the social media manager or Community Manager who makes the web planning.
The integration of social networks in your media planning could mean sharing content from your blog on your social account, for example. You can also tease your audience about your next product or promotion on social networks. These platforms represent a potential of great importance and allow you to surpass the marketing objectives of your brand in your industry.
Tools to make a planning on social media
For the contents of your social networks or your blog, there are specific tools for planning social media publication. These are platforms that present a publication schedule that makes it easy to set up your content. There are also platforms that have sections for content creation. It will thus be possible to schedule the date of publication and have a preview of it before the time.
Your agency selected by Sortlist will accompany you in this process.
What does a media agency do?
A media agency works closely with advertisers and the communication agency to best implement your brand's marketing strategy. The media agency is the one that takes care of establishing and respecting your company's media plan, as well as the media buying part. As a specialist in the field, it will be able to direct you towards the most important services adapted to your marketing budget that will make you exceed your objectives. If you don't have the marketing resources in this field, you can very well entrust the task to a media agency such as Sortlist.
Some works that might inspire you
A delightful selection of our agencies' latest creations
Social Ads y Google Ads + Captación de LEADS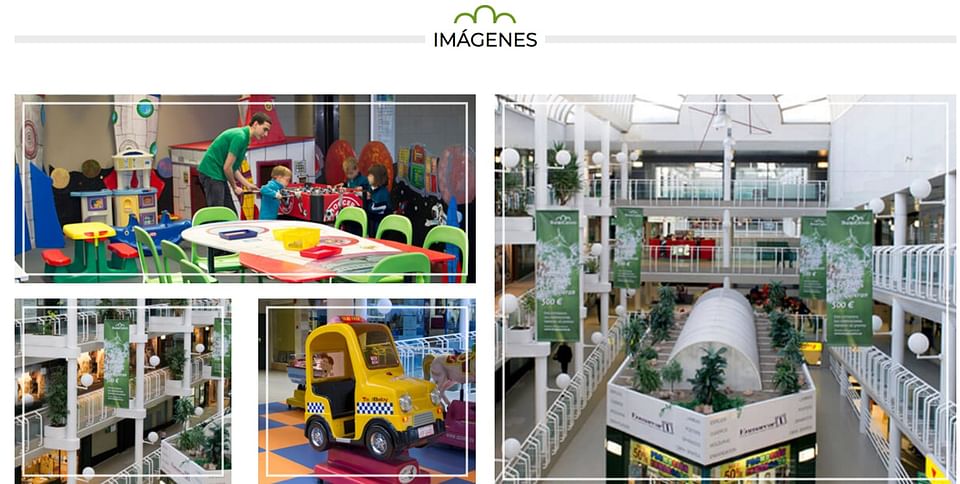 Web, Marketing y publicidad 360 Centro Comercial
Marketing estratégico para promotora real state
SEM y Social Ads para red de concesionarios
Social Ads para empresa financiera en Real State
Thousands of companies uses Sortlist
Frequently Asked Questions
Why use Sortlist for your marketing project?
Sortlist is the ideal partner if you have a marketing project but don't know which agency is the best on Google. By using Sortlist, you will be directed to the marketing agency that best suits your needs. This saves you precious time!
How do I contact a Sortlist media agency?
If you are looking for a Sortlist media agency, simply fill out the form on our website. You will simply have to tick the answers corresponding to your project. Once the form has been filled out, our algorithm will search for agencies that match your criteria. The list of marketing agencies will then be sent to you by email. It's up to you to choose which one suits you best.
Which are the best Sortlist media agencies?
Sortlist works with many media agencies. We have made sure to work with the best service providers in order to provide you with serious collaborators. Among our media agencies you will find Melodik PR agency, Goodangel media, Adwise Media, Eficiens, La Mondaine, Ekstend, etc. If you would like to get in touch with the marketing resources of these agencies, simply schedule an appointment via the agency page on our platform.
Think Sortlist for your next need!
Simplify your research process and find the agency made for you.