Discover and browse our entire catalog of agencies.
Post a new project now and find the agencies matching your needs.
Let our industry experts help you choose the best suited agency.
Browse our providers
Search through a database of 38K talented service providers and collaborate with the best for your specific needs.
Let agencies come to you
Describe your needs in a short briefing containing your requirements. Send it to agencies we suggest you and wait for their answer.
Simple, quick and agile process
Complete & up-to-date market information
Personal assistance
Learn more about projects
Our advisors guide you to the right agency
Let our industry experts help you choose the best suited agency and turn your idea into a successful business project.
Learn more about advisors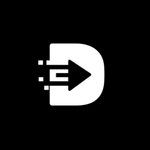 ---
Digia Technology
Toronto, Canada
Digital development studio
We are Digia Technology - a full-cycle software development company that provides efficient and unique solutions to make your business grow and succeed. The company offices are based in Canada and Eastern Europe. Established in 2016, Digia has rich experience developing software and works effectively, with precision, which helps to cut down the cost of software development. We use the latest technologies and methodology to bring your ideas to life at a high level of excellence. Our company does more than just software design and development – we build long-term relationships with clients and help brands and businesses grow. We also think ahead, provide unique and progressive solutions, and take responsibility for the quality of our work. When you choose to work with Digia, we make sure you truly feel that we are a partner to rely on.
---
Services
12 services offered by Digia Technology
Service name
---
Related reviews
---
Starting from
---
---
---
Team
20 members in Digia Technology's team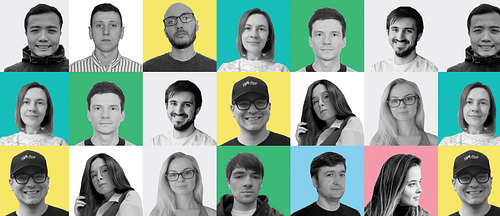 Story
Our team is the secret to our success. The knowledge we have, an experience we get together, uniqueness of each employee's skills and talents, passion to create great products that we share – all this makes Digia a successful team of professionals that like working and spending time together.
---
Awards
Digia Technology was awarded 0 times
---
Reviews
4 reviews for Digia Technology
Carl Mavromichalis
CEO & President at Converso Inc.
The client is delighted to work with Digia Technology. The team was able to deliver projects and new features consistently. They were able to meet the client's expectations and provide support wherever necessary. The communication was great, they were responsive, and proactive in handling issues. They produce great software according to our specifications. They do so in a timely manner and always raise issues that need to be addressed before they become problematic. They are excellent at keeping the project moving and keeping on top of the timelines.
---
James Younger
Founder & CEO at TempStars
Digia's work on the app was well-received, resulting in improved backend efficiency. The team corrects bugs quickly (including those not of their own making) and responds equally as promptly to other concerns. They also offer useful tactical advice that was subsequently implemented. Digia was able to quickly and skillfully carry development forward. They were also able to identify areas for improved backend efficiencies as we scaled. Their team is very good. They were able to help us set up various support infrastructures to facilitate tracking of development and bug fixes. Their communication is excellent, with a good understanding of feature descriptions. They're very responsive. Digia' skills and knowledge are at the highest level. We really appreciate the integrity of their billing; the hours billed match the hours worked.
---
Bartek Jach
Co-Founder at ShiftPosts
Digia's efforts have been very successful in creating a revolutionary product. The platform runs smoothly with few bugs. The documentation was simple and communication was good. Their team was very easy to work with and implemented new features quickly. Digia was excellent. They provided a full-service team that took us from 0 to 100 real fast when we started the project. They were extremely professional in their processes and very accommodating. Yen and his team was very easy to work with and met our demands at every corner. Even though we had a development schedule to adhere to, being a startup we needed new feautres implemented fast that we recently discovered were needed. Digia would accommodate this very well and push these to the front of the queue if needed.
---
Worked with Digia Technology?
Share your experience with us.
---
Contact
Contact details of Digia Technology
Details
---
---
Headquarter

180 John Street, Toronto, ON, Canada

---

85 Rue Saint-Paul O bureau 260, Montréal, QC H2Y 3V4, Canada

---

535 Thurlow St Suite 100, Vancouver, BC V6E 3L2, Canada

---

119 14 St NW, Calgary, AB T2N 1Z6, Canada

---

10516 82 Ave NW, Edmonton, AB T6E 2A4, Canada

---

890 Taylor Creek Dr #2, Ottawa, ON K4A 0Z9, Canada

---

5955 Rue Saint-Laurent, Lévis, QC G6V 3P5, Canada
---